AMY
Hi my name is Amy. I am the owner of Amy's Salon and Spa as well as a hair stylist. I have been in the business for 20+ years. I love the beauty industry and everything it has to offer! It's so much fun to make people look and feel good – I'm never bored with my job! You won't go wrong with getting a service done by one of the girls here. Each and every one has their own unique style – you should try them all! I'm proud to be a small business owner and provide excellent service! "I think that the most important thing a woman can have, next to talent of course, is her hairdresser!"
KRISTIN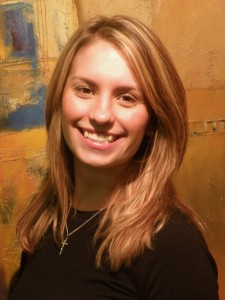 Hi my name is Kristin. I am a stylist at Amy's. I am very outgoing and LOVE to have fun! I absolutely love what I do. I specialize in all aspects of hair, from Cuts and Styles, all kinds of coloring such as Foiling ,Ombre and balayage. Special Occasion do' s, Brazilian Blowout and Hair Extensions! Hair is my passion, I love creating and making people feel good about themselves. I love to work hard at doing what I love. No challenge is too big or small, I like them all!
ANNA
Hi, my name is Anna. I am a veteran here at Amy's! I have been working here since Amy's opened in 1993. I am a total people person, super outgoing and love my clients! I love what I do and am very confident . People say I have a contagious laugh! You may not recognize me when you come in from time to time because I am always changing my hair color and style, which I love to do on other people as well! I specialize in hair of any kind or any shape, from a classic signature look, to young and fun or great looks for the professional. Perms, Colors,cuts, Up-do's, Braiding, and Brazilian Blowout are a few of my specialties! My whole business has been built by referrals, which is the highest compliment to me. My clients are like family, and I'm always looking to add new people to it!
Hi my name is Hannah! I am a stylist here at Amy's! I am young and fun and as sweet as they come! I love doing anything and everything related to the beauty business! If you want a cute cut, or a color- weather it needs to look professional for your job, or fun funky colors because you can, i will do it! I also do nails, body waxing , and eyebrow tinting and shaping! My nail services include spa pedicures, express pedicures, no chip manicures and regular manicures, french tips, and I can also give you a cute design on your nails! My waxing services will leave your skin smooth and hair free! Come on in to Amy's and I will give you the royal treatment!